Established 1937. Over 80 years of history.
We have 50 advanced grade, 1st grade, and 2nd grade certified skilled workers, performing metal precision machining in 1/100 to 1/1000 mm accuracy for individual precision parts to full assemblies (devices).
The main parts for the F1 machine of an undisclosed automobile manufacturer were manufactured by us. (Two GP wins and one runner up)
Corporate Information
| | |
| --- | --- |
| Company name | SEIRITSU CO., LTD. |
| Representative | President Takashi Inoue |
| Established | April 1937 |
| Capital | 96 million Yen |
Location
Tokyo Headquarters/Office
Tokyo Office, No. 1 Plant, and No. 2 Plant are located within a 1-minute walking distance from Tokyu Meguro Line Fudo-mae Station, which has a good access to transportation. It supervises the sales section, and manages the entire production process as well as distributing the production plan to each plant. It is taking the role as the comprehensive center of SEIRITSU.
<Office/Headquarters No. 1 Plant>
5-7-8 Nishi Gotanda, Shinagawa-ku, Tokyo 141-0031
TEL: +81-3-3493-1621 (main) FAX: +81-3-3493-1624
<No. 2 Plant>
5-7-9 Nishi Gotanda, Shinagawa-ku, Tokyo 141-0031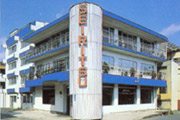 Akita, Tazawako Plant
No. 1 Plant was completed in 1981, and No. 2 Plant was completed in August 1983.
It is neighboring Hachimantai Mountains in the north, Hekiryu Tamagawa and Tamagawa Onsen in the south, Ou Mountains harboring Komagatake in the east, and Shiritaka Mountain and Nishiki Village in the west. Tazawako Plant is in a town with abundant resources surrounded by beautiful nature. We are remarked as a progressing corporation, and expected to contribute to the development of the local area.
<No. 1 Plant> <No. 2 Plant>
62-13 Aza Shimotakano, Tazawako Obonai, Senboku-shi, Akita 014-1201
TEL: +81-187-46-2511 FAX: +81-187-46-2513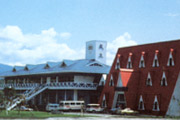 Iwate, Hanaizumi Plant
Completed in August 1985. Located at the southern region of Iwate Prefecture bordering with Miyagi Prefecture, only 30 minute drive from Tohoku Shinkansen Ichinoseki Station, and 10 minutes from Tohoku Expressway Wakayanagi-Kannari IC, Hanaizumi Plant is implementing the mass production system structure for driving FA, such as realizing production streamlining by developing and manufacturing unique specialized machines.
<Hanaizumi Plant>
21 Aza Omataminamizawa, Hanaizumi-cho Hanaizumi, Ichinoseki-shi, Iwate 029-3101
TEL: +81-191-82-5121 FAX: +81-191-82-5130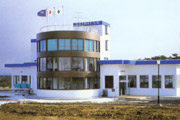 Main Manufactured Items
Aerospace related products and parts such as aircraft, communication satellite, and rocket, marine ship related parts, motorcycle and automobile racing equipment,
optical measurement devices, bio and medical related, LCD semiconductor manufacturing device parts, communication related ultra-precision manufacturing devices, etc.
Financing Banks
Shoko Chukin Bank, Shibuya Branch
Japan Finance Corporation, Omori Branch
Bank of Tokyo-Mitsubishi UFJ, Gotanda Branch
Mizuho Bank, Gotanda Branch
Sumitomo Mitsui Banking Corporation, Gotanda Branch
Johnan Shinkin Bank, Central Branch
---